THE CHALLENGE OF THE MINOTAUR - 3 CRAZY YOUTUBERS! 6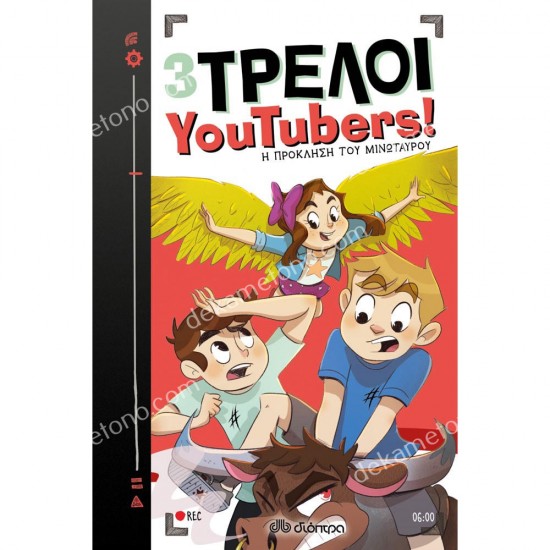 -10 %
THE CHALLENGE OF THE MINOTAUR - 3 CRAZY YOUTUBERS! 6
3 Crazy YouTubers!: The Challenge of the Minotaur Book 6
Author: Aparicio Nuria
Illustrator: Aparisio Nuria
Translator: Titina Sperelaki
Curator: Maria Gourniezaki
ISBN: 978-960-653-759-2

HELLO, CRAZY!

The 3 Crazy YouTubers in a new challenge? It wouldn't be anything new, if this time we are not facing the most EPIC CHALLENGE of Greek mythology.
We will face the MINOTAUR, a monster half man half bull! Let's see how we can escape this time...

ARE YOU READY?
A thousand awesome adventures, incredible disasters and LOTS of LAUGHTER await us!
Stock:

In Stock

Model:

05.03.0215

Weight:

0.80kg

Barcode:

9789606537592

ΔΙΟΠΤΡΑ