THE ATLAS OF TIME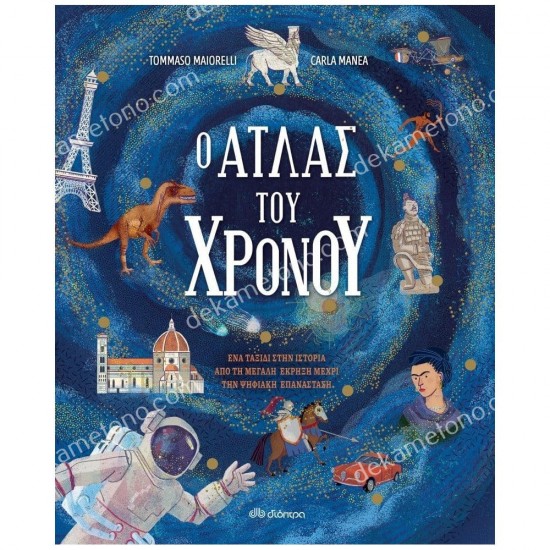 -10 % Pre-Order
THE ATLAS OF TIME
The Atlas of Time
Author: Maiorelli Tommaso
ISBN: 978-960-653-888-9
Number of Pages: 103

This illustrated Atlas presents the most important events in world history, from the genesis of the Universe to the present day, using the visual tool of timelines and large fold-out pages.

Unraveling the thread of time we follow the great conquests of mankind, the rise and fall of empires, famous battles and the wonders of art, science and literature.

Through the pages of the book we will travel through time, from the age of dinosaurs to Ancient Greece, from medieval castles to the camps of the two world wars, from the Big Bang to the digital revolution.

A Journey through History from the Big Bang to the Digital Revolution!
Stock:

Pre-Order

Model:

05.02.1384

Weight:

1.00kg

Barcode:

9789606538889

ΔΙΟΠΤΡΑ